The Highwayman power point presentation
Today, on the 23rd of October 2015, we made Powerpoints about the Highwayman. We had the poem and we had to make freeze frames that fitted the stanzas from the poem. Written by Nalani.
The wind was a torrent of darkness among the gusty trees,
The moon was a ghostly galleon tossed upon cloud seas,
The road was a ribbon of moonlight over the purple moor,
And the highway man came riding-
Riding-riding-
The highway man came riding, up to the old inn-door.
One of our school values is Harmony. 5P certainly displayed this value whilst working on their Highwayman presentations. Well done 5P, all of your hard work paid off!
Our Street child chapter
In 5P we have been writing our own chapter of Street Child. It has taken a lot of work and time. We have been using lots of adjectives and words that relate to Victorian times because Street Child is a book set in the Victorian times. Written by Hannah.
Peer mediation
Five of us were selected to have some Peer Mediation training. In peer mediation we learn how to be mediators, and how to calm down an argument that has happened out on the playground. We are a group of children who get together in the library, who have scripts and have to remember them and practise them. Soon we will be getting something unique to wear, so look out for us! Written by Amelia.
Dinner hall
We all like the dinner hall system because we get to sit next to our friends and it is very good and it started this year when we went into year 5. Written by Hollie.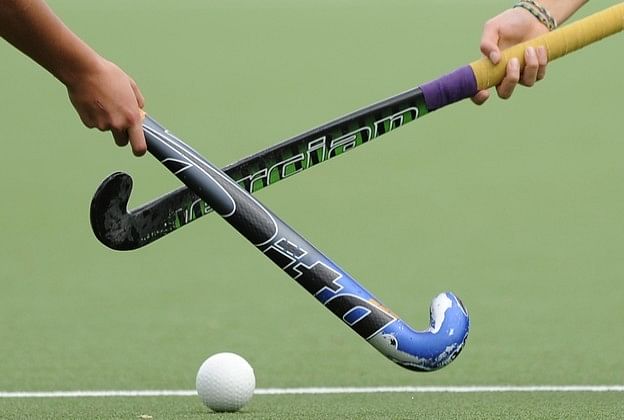 Hockey Skills Day
On Thursday the 22nd of October Annie, Ryan, Lydia, Hollie, Bea and Mischa all went to a hockey skills day. We were competing against lots of different schools. We really enjoyed it and improved our skills. Written by Ryan.
Shooting star
This week in 5P we have chosen Ewan because of his progression in his writing. At the beginning of year 5 he was trying as hard as he could in writing but he had some teachers help, and as the term has gone on he has not had as much teacher help as he used to have so that is why he got shooting star this term. Written by Bea.
Missing fish!
A shock!! On Thursday, the fish went on an exciting holiday to Miss Heightley's house because we are having a week off school (Halloween). Sadly, the fish won`t be able to dress up! Written by Ruby and Lydia.
Mr Squishy's weekend with Katie!
An extract from Mr Squishy's adventures:
Friday: Mr Squishy and I went home to our new house. When we got there we started to unpack all our stuff. For tea we had fish and chips from down the road. Written by Katie. 
Last day of half term!!
Year 5 has been AWSOME (so far!!) this half term! In Literacy we've learned about Street Child and The Highwayman! Written by Anya.
5P would like to wish everybody an enjoyable and relaxing half term 🙂